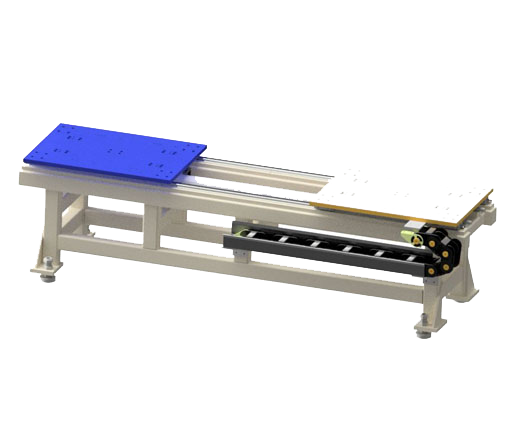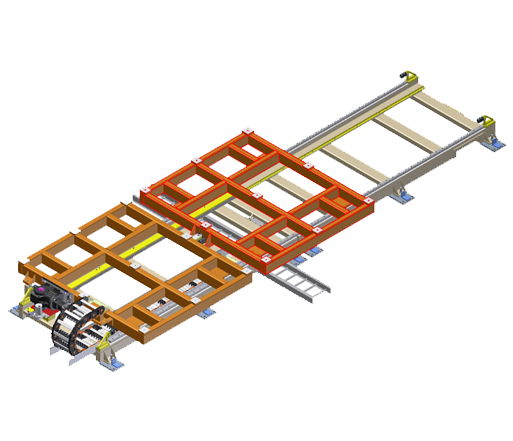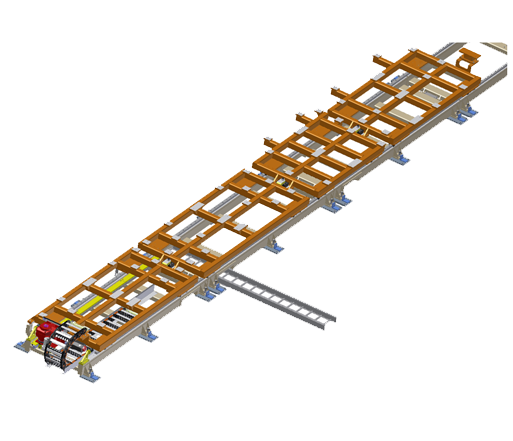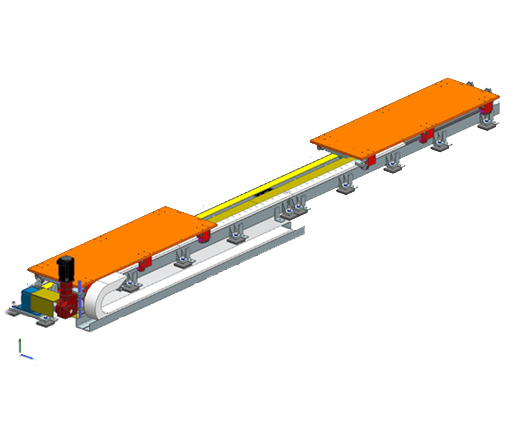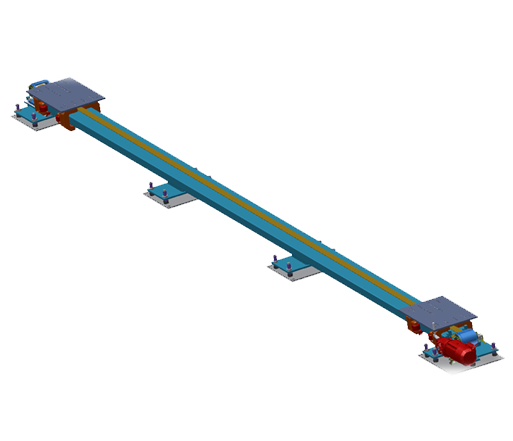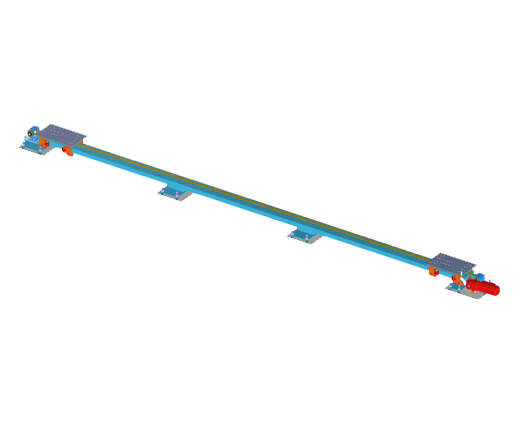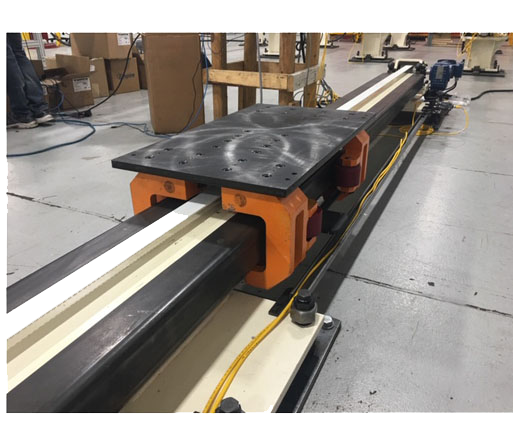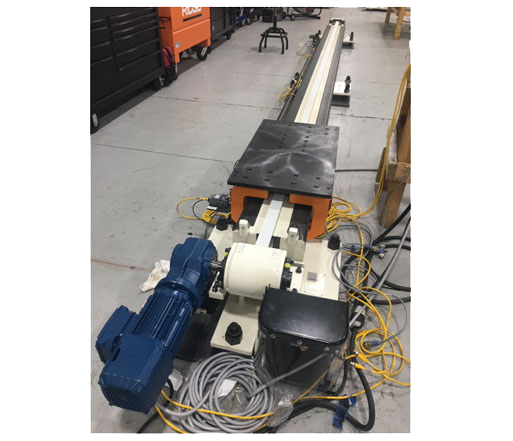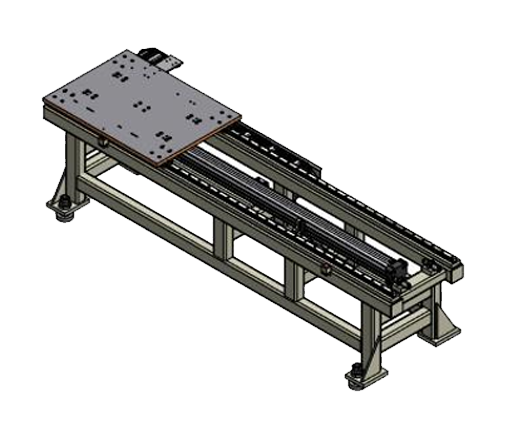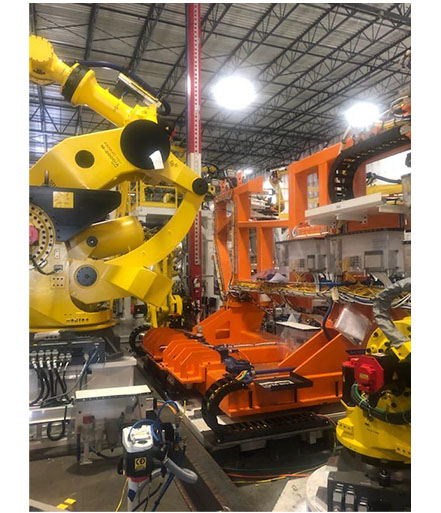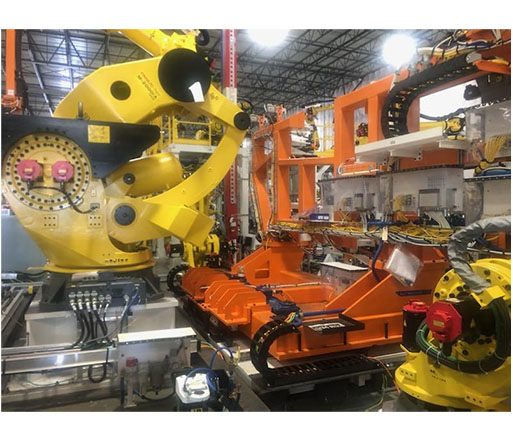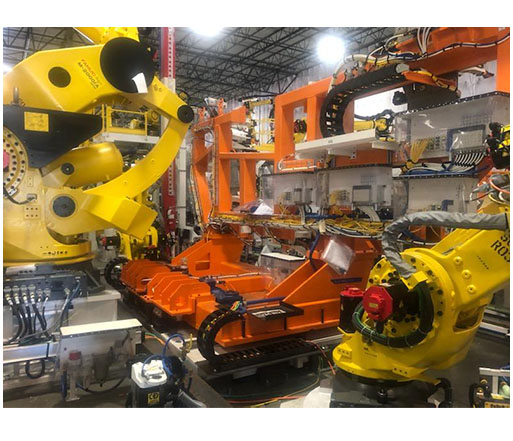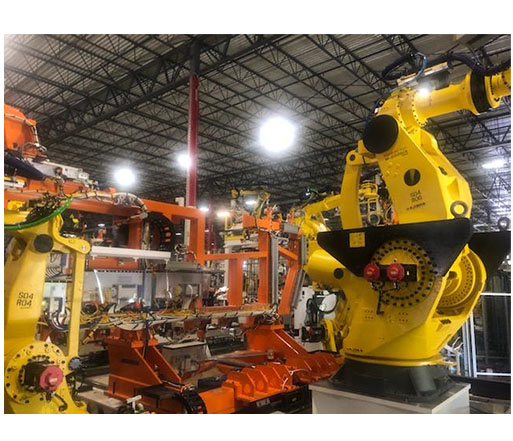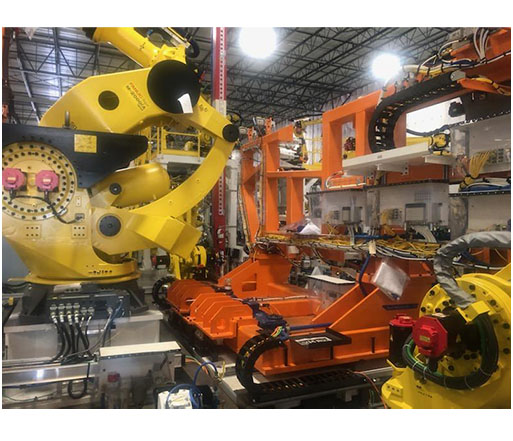 Designed with flexibility in mind our tool tray can be floor mounted or overhead mounted.  Our design combine accuracy thru high precision linear rails and blocks utilizes a rack and pinion drive train that can support very small and light parts up to extremely large and heavy parts.  Tool Tray Shuttles allow the manufacturer to run multiple models on the same line.  This gives you flexibility to manufacture different products, saving floor space and re-tool time. We work closely with the end-users on various rages in speeds and sizes.
Specification:
Standard Speeds:  1 meter per second (M/P).  Up to 2 meter per second max velocity
Assumed coefficient of friction: 03f
Payload: By Customer (Application specific)
Standard accuracy:  DIN 6 on gear rack +/-0.0003″/.  Higher accuracy can be achieved upon request.
Description:
Mounting Surface from Floor to mounting surface of tool carriage approx. 525mm – (Application specific)
Transfer carriage manufactured to mount customer tooling tray and fixtures.- (Application specific)
Oversized Linear Bearing and linear rails with Lubricated Wiper & Scrappers
Low back lash Gear Reducer
Motor flange adaptor for "Customer or Utica Aerospace and Automation" supplied motor
Rack & Pinion Drive Assembly
Felt Pinion Gear supplied to apply Lubrication to Drive Pinion
Zero Position Pin Over-travel Hard Stops
Lubricator
NAAMS Style Leveling System
Flexible Cable Carrier with mounting brackets & guide trays