Fast Transfer, Friction and Standard VFD Drive Assemblies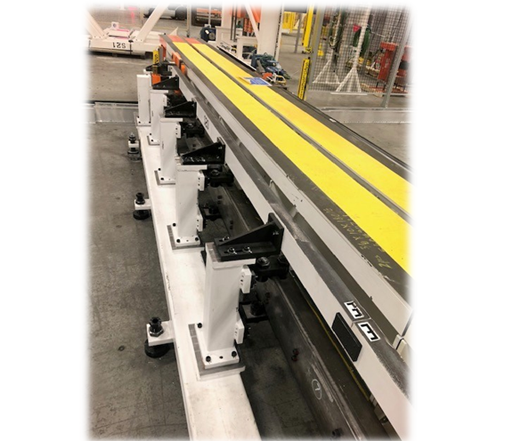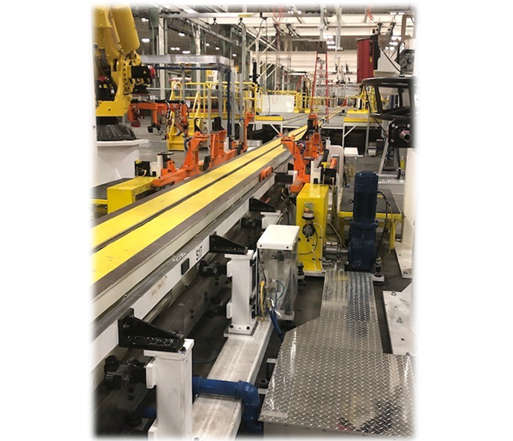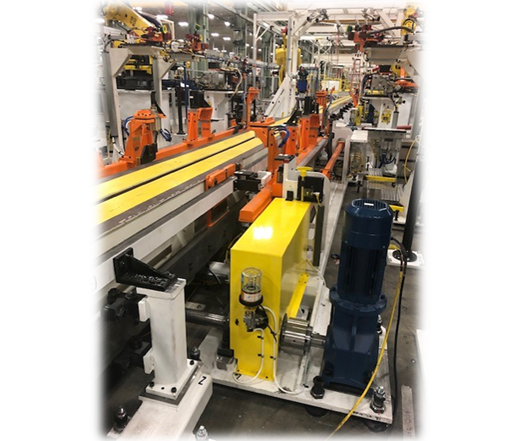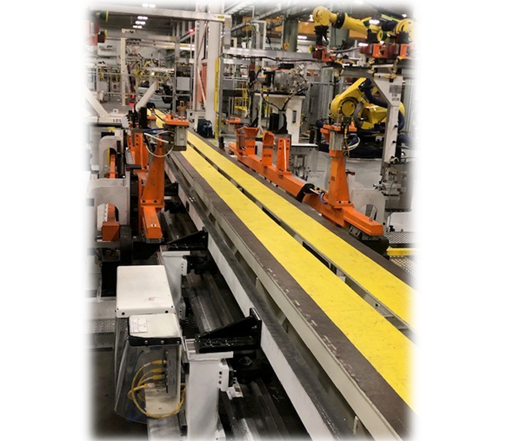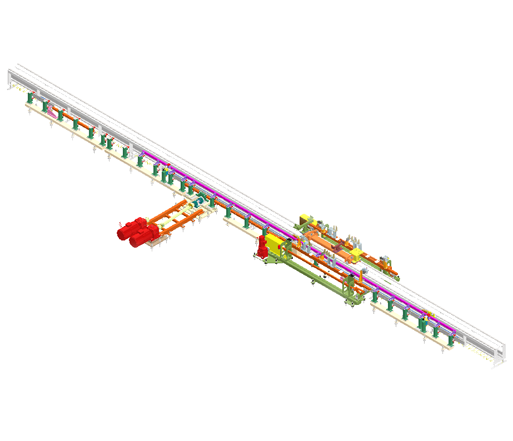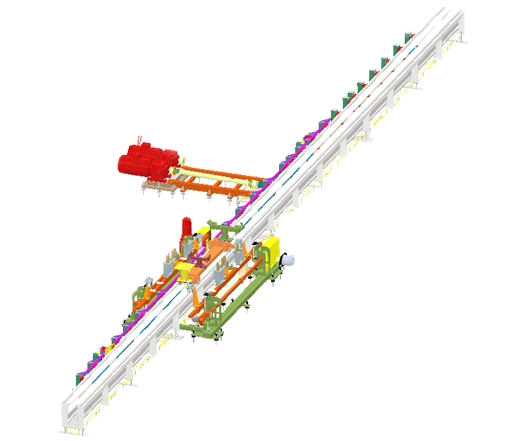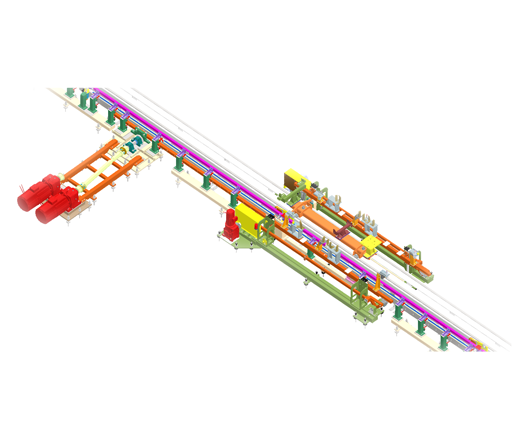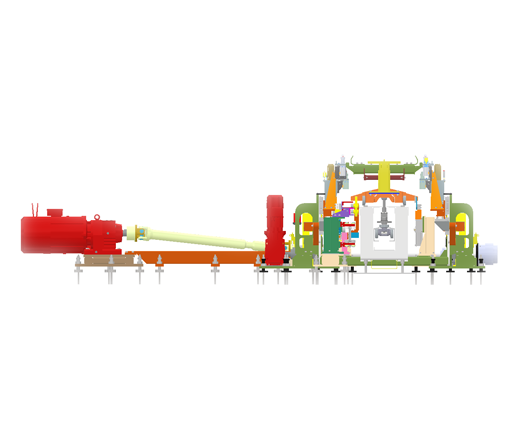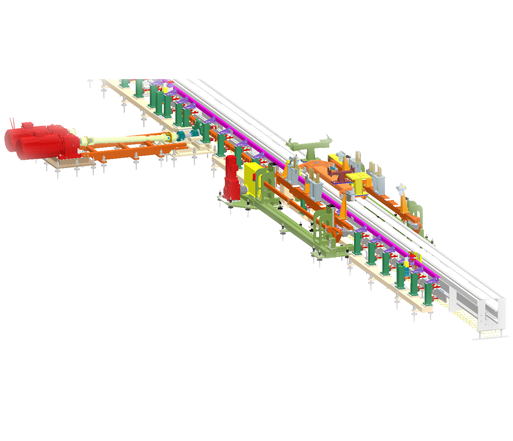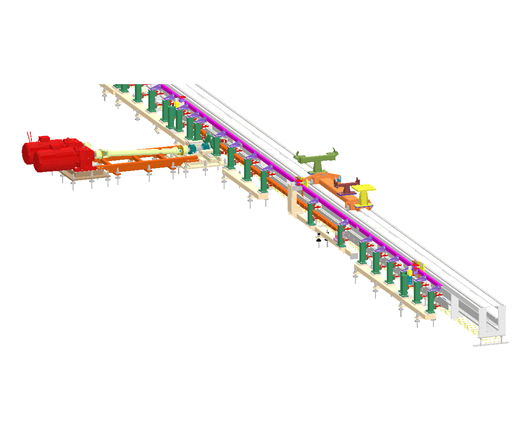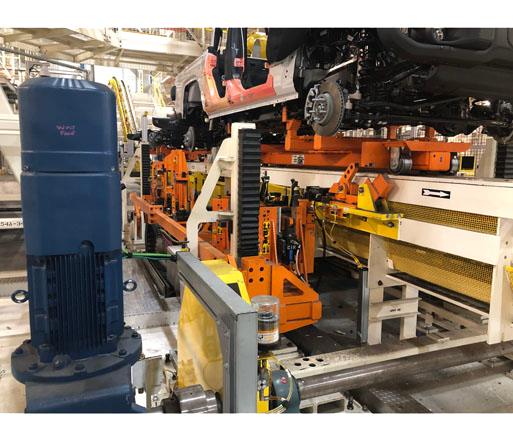 Our expertly engineered fast transfer system with lifters can optimized your process and provide exact carrier placement and pick-up for welding, laser and sealing applications.
Product Description
The Utica Aerospace and Automation Fast Pull transfer system is engineered for station-to-station transfer in a straight line. The system is perfectly optimized for carrier transfer in high-speed production systems to streamline your manufacturing workflow.
To further enhance your manufacturing protocols, our systems offer effective solutions for transferring parts in multi-station and long-distance applications. So, you can benefit from the ability to have clear and open access to your machines, enlisting them for white buildups, press rooms, and machine tending applications.
Engineered Features to included:
SEW Eurodrive AC Gearmotor with brake and Hiperface encoder to be controlled Open Loop – Low-Speed Stop.
Dual in-position proximity sensors for raised and lowered position confirmation and in-position flags.
Reciprocating linkage system with independent dual tooling platens through a 14-1/2" vertical movement.
Head shaft support bearings, crank arms, and position switches.
Trapezoid lifting arms utilizing a circular lifting rack to create the lifting motion.
Load-bearing weldments.
Tru-Lock out pin and holster with switch.
Specifications
Product Weight – (Application specific)
Lifter Stroke – (Application specific)
Maximum JPH: (Application specific)
Lift time – (Application specific)
Reputability – 0.2mm
Positioning Method – Low Speed Stop via VFD & Decel/ Stop Sensors & encoders
Warranty Details
Utica Aerospace and Automation warrants all of its products to be defect-free inbuilt, material, and workmanship for a period of one year from the date of shipment. Any products proven to be defective from inspection at our factory will be repaired or replaced within a one-year period without any additional charges.
Important Note:
The warranty will be void if any parts have been altered or repaired without written consent from Utica Aerospace and Automation. The same shall apply in case the product has been subjected to unseal electrical, mechanical, or physical stress.
The buyer shall pay transportation charges for shipping during warranty claims.
Troubleshooting
This section serves to aid in isolating and recovering any malfunctioning units so your production lines continue without any disruptions.
Air leaks result from broken lines or loose fittings. Therefore, you will need to replace any broken lines and focus on tightening all the fittings. Also, clean your valves and check for any repairs needed.
Insufficient Travel of Actuated Devices
This occurs due to insufficient pressure at the actuator or improper valve actuation. A quick fix is to check the source of the issue and replace your valves.
Optimize Your Pump Systems through Effective Standard VFD for Lower Energy Costs
Email: solutions@utica-automation.com