Leverage Your Workflow Collaboration Through Custom Engineered Automation With Utica Aerospace and Automation!
With the ideal combination of precision engineering solutions and top-notch custom automation, Utica Aerospace and Automation creates systems that improve workflow and ensure sustainability in the long run. Whether you're looking for a way to improve your labor productivity, create highly organized manufacturing units, or even use custom tooling for better resource utilization – our expert design and engineering teams make it all possible, well within your allocated budget!
AUTOMATION
Project Management
Controls System Design
Fabrication
Programming
Start-up Support
VIRTUAL SIMULATION AND COMMISSIONING
Process Simulation and Throughput Analysis
Virtual Commissioning to test and debug for optimal performance
END-OF-LINE SOLUTIONS
Control Panel Design and Build
Custom Engineered Automation
PROCESS AND DESIGN
Controls Engineering; Hardware/ Software
Turnkey Assembly
Installation
Machining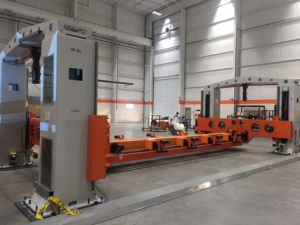 For further information on how you can advance your manufacturing solutions through custom engineered automation tailored to your specific needs, talk to a Utica Aerospace and Automation representative today!