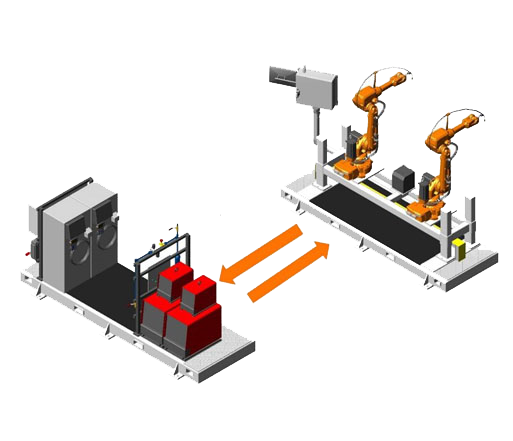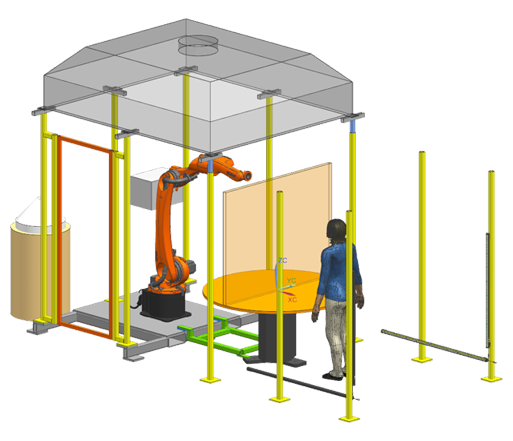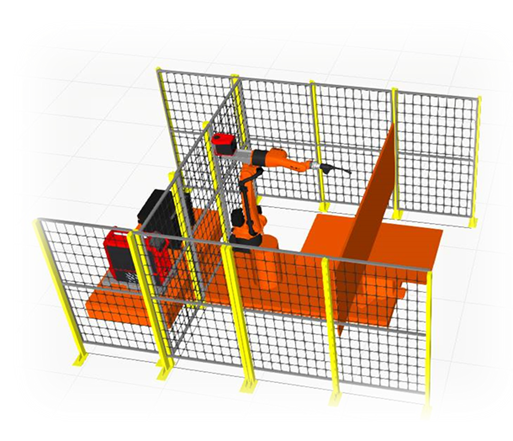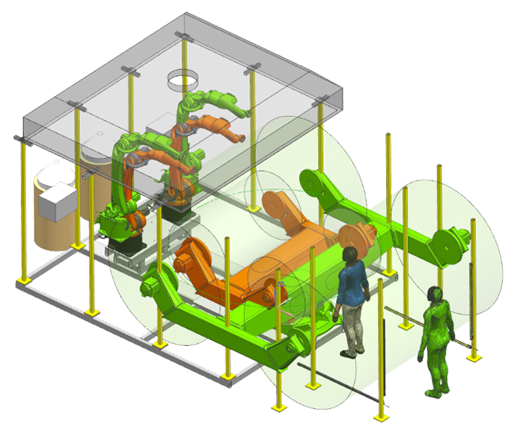 The Standard Weld Cells at Utica Enterprises are constructed to offer optimized turnkey solutions for your manufacturing units. Characterized by a high standard of automation and built with superior expertise, we bring forth welding structures to fit the exact needs of your workshop flow.
Optimized Engineering to Instantly Speed Up Your Manufacturing Line
Turnkey Solutions for Manufacturers Looking to Expand their Capabilities for the Future
Our Standard Weld cells offer expert variability with a modular design that is customized to match the exact manufacturing needs of our clients. By offering a high degree of flexibility and integration, we ensure your production lines reap the benefits instantly.
Advantages of Automating with Standard Weld Cells
Mobile and compact weld cells.
Minimal set-up and assembly time.
Quick dismantling.
Impulse drive formulation.
Multi-purpose use for welding, handling, assembly.
Available with multiple robotic units.
Modular construction to streamline your production line from day 1.
Why You Need Precise Engineering by Utica Enterprises
Improved Installation
Utica's line-up of turnkey solutions is designed and built with the highest quality of materials. Through careful pre-engineering and rapid delivery, we assure you a smooth installation experience.
Easy to Configure and Operate
Our standard weld cells are constructed with forklift pockets and anchoring pads, so your manufacturers can quickly get into pace with the system and expand the workflow.
Timely Engineering
We understand the need to streamline your manufacturing operations without any complications. To make it happen, we deliver timely engineering of the weld cells paired with automation that promises an uninterrupted workflow.
Warranty Details
Utica Enterprises warrants all of its products to be defect-free inbuilt, material, and workmanship for a period of one year from the date of shipment. Any products proven to be defective from inspection at our factory will be repaired or replaced within a one-year period without any additional charges.
Important Note:
The warranty will be void if any parts have been altered or repaired without written consent from Utica Enterprises. The same shall apply in case the product has been subjected to unseal electrical, mechanical, or physical stress.
The buyer shall pay transportation charges for shipping during warranty claims.
Safety Concerns
It is important to maintain Federal and State Safety and Health Standards when using any products or parts manufactured by Utica Enterprises.
Be sure to emphasize the need for proper precautions to ensure safe operations when using any machines, tools, allied equipment, or automatic loaders and warn against the use of dangerous solvents and unsafe cleaning substances as prohibited by the law.
Automate Your Welding Needs With Utica Enterprises
Constructed with the highest standards of quality and compliance, our Standard Weld Cells are customized to streamline your manufacturing units for higher efficiency and use. Contact us today to increase your industrial workflow!
Email: solutions@utica-automation.com