Accumulating and Non-Accumulating Conveyor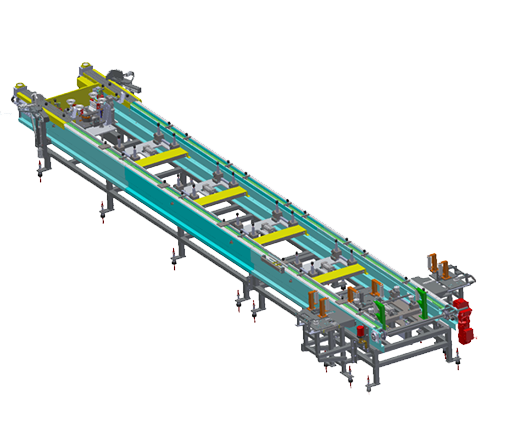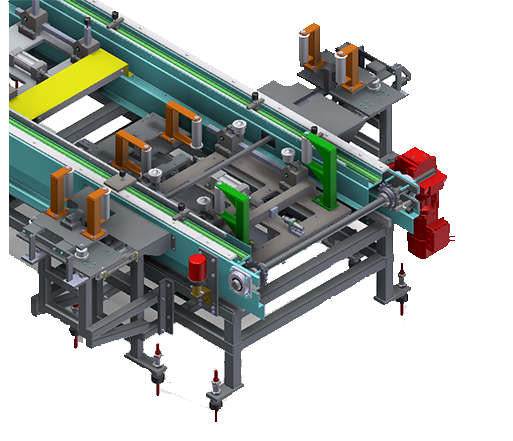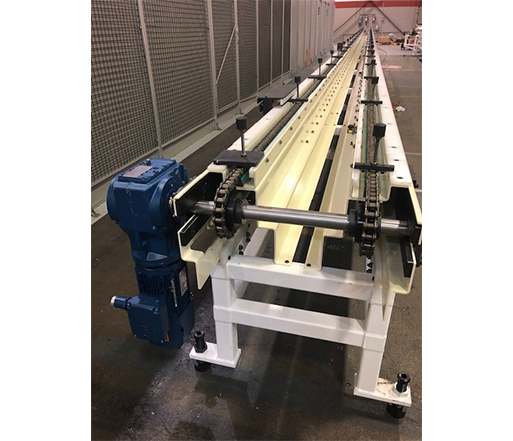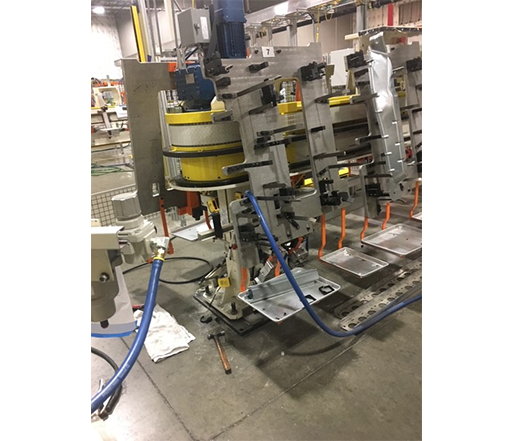 A compact, interruption-free conveyor tool tray that acts as the ideal buffer between your processing and manufacturing requirements. Our conveyor solutions are engineered for reliable operations in wet and dry environments.
Utica Aerospace and Automation can be your supplier of conveyor systems, with experience in Accumulating Conveyors, Indexing Chain Conveyors, Accumulating Roller Conveyors and Power Roller Conveyors.
Improve Production Line Efficiency
Ensures optimal output management from high-volume manufacturing units for delivery to downstream equipment.
Why Choose Utica Aerospace and Automation Accumulating Conveyor
Allows you to create a helpful buffer between different processes that require different time periods for completion.
Assists in establishing cooling and drying zones for your production line.
Creates a well-engineered queue to feed productions through different machinery in your manufacturing unit.
Warranty Details
Utica Aerospace and Automation warrants all of its products to be defect-free inbuilt, material, and workmanship for a period of one year from the date of shipment. Any products proven to be defective from inspection at our factory will be repaired or replaced within one year without any additional charges.
Important Note:
The warranty will be void if any parts have been altered or repaired without written consent from Utica Aerospace and Automation. The same shall apply in case the product has been subjected to unseal electrical, mechanical, or physical stress.
Transportation charges for shipping during warranty claims shall be paid by the buyer.
Maintenance Essentials
Utica Aerospace and Automation has engineered its accumulating and non-accumulating conveyor tool trays for maximum service life and high reliability, requiring minimal preventative maintenance for continued function. Below is a breakdown of some essential maintenance protocols to ensure optimal performance and prevent disrupted production lines.
| | | |
| --- | --- | --- |
| Monthly | Quarterly | Annually |
| Switches | General Electrical Components | General features |
| Lubricator | Electrical Cables | Cable Carrier |
| Gear Motor / Reducer | Installed Switches | Over-Travel Limit Switches |
|   | Drive Rack | Rails, Drive Rack and Pinion |
|   | | Rail Rollers |
Ensure Peak Line Efficiency by Optimizing Your Product Flow with Us
Take advantage of our precisely-engineered solutions today! Talk to us here
Email: solutions@utica-automation.com