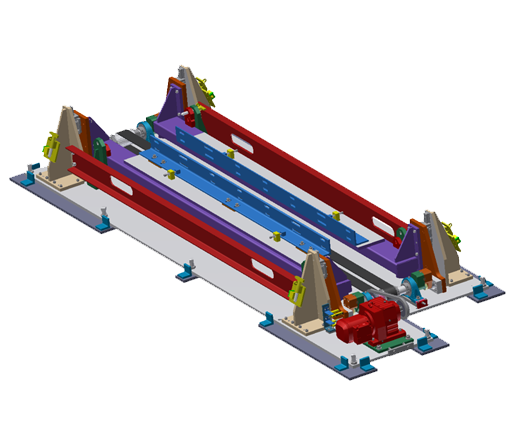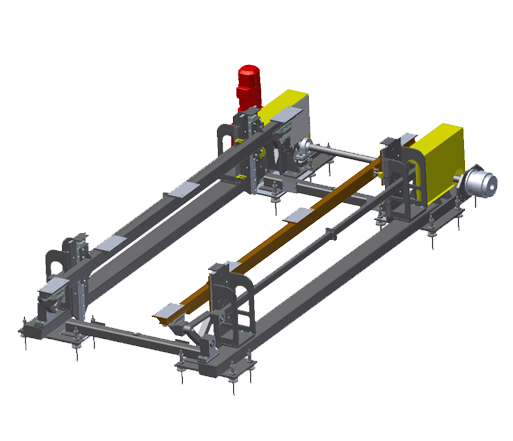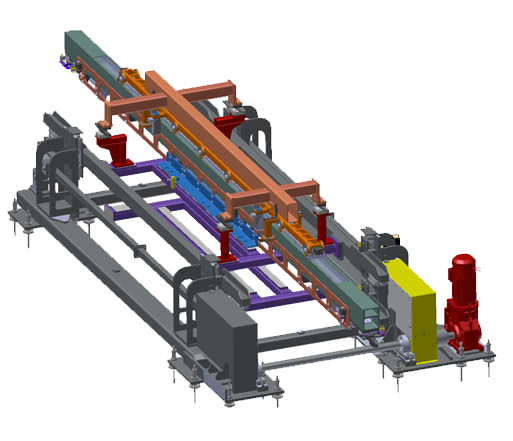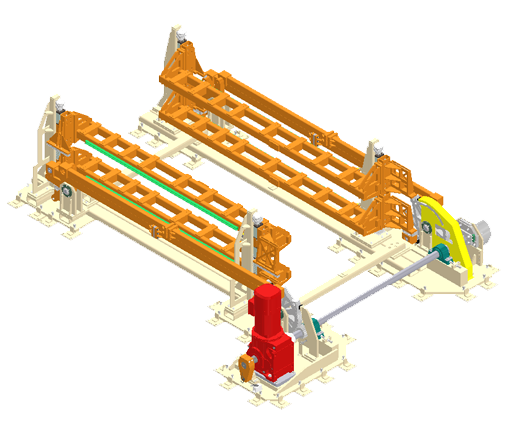 Our 4 post lifters offers robust and reliable lifting and positioning solutions.  We can offer our customer standard and costume lifters.
4 Post Lifters (Open Center Style Lifter)
The Utica four post lifters are designed to cater to the individual needs of a user. The 4 post lifter can be personalized to allow clients to utilize their workspace more efficiently and in accordance to their needs.
Product Specifications
The weight of the lifter can be customized.
SEW Eurodrive AC Gearmotor w/brake and Hiperface encoder to be controlled Open Loop – Low Speed Stop.
Dual in position proximity sensors for raised and lowered position confirmation and in-position flags provided.
Reciprocating linkage system with independent dual tooling platens through a vertical movement.
Dual Tooling Beams are used to accurately locate a customer tooling.
Combination of Primary Crankshaft operating (4) Trapezoid Lifting Arms utilizing a circular lifting rack to create the lifting motion provides smooth and highly repeatable harmonic raise and lower motions. +/- 0.1 mm.
Harmonic Motion Profile provides quick movement of Dual Tooling Beams and attached part pick up tooling through a determined pre-travel with low-velocity body pick up and lift of 1 ins.
Emergency Stop Sensors and Cushioned Stops are provided to safely stop and stall the drive before damage can be done to the linkage system of the lifter. Sensors are wired to a Lifter Input blocks.
All Crank Shaft and Linkage Bearings are lubed for Life. Linear Guide Bearings are equipped with highest quality wipers, scrappers, and lube fittings.
In Position Confirmation Sensors are provided for both Tooling Beams in raised and lowered positions. Sensors are wired to a lifter Input block.
TruLock style Lock out Pinning is provided in the Raised and Lowered Positions at the drive for maintenance.
Optional "E Stop" Brake
Standard Four Post Lift Heights include the following:
50mm
400mm
14-1/2"
18"
24"
Custom lift heights are available upon request
Looking for a Customized Four Post Lifter? We Engineer them to Your Exact Specifications!