Head and Tail Stock Trunnion (HSTS)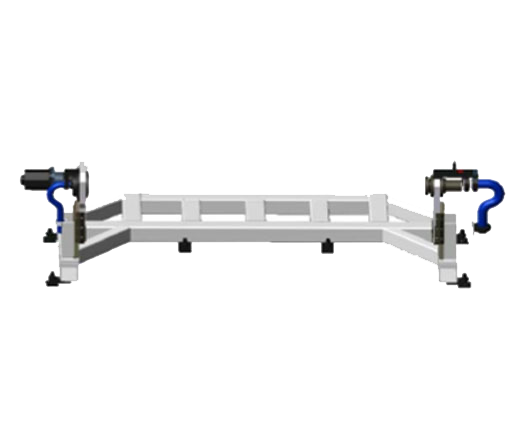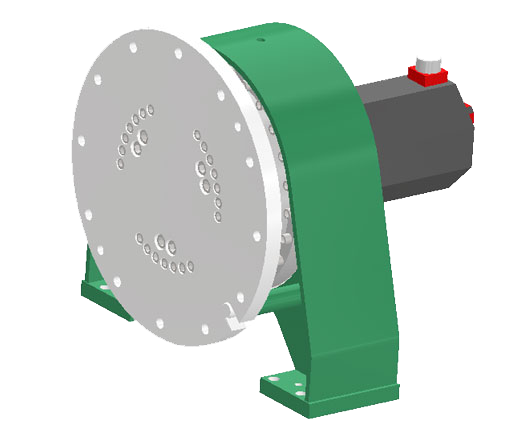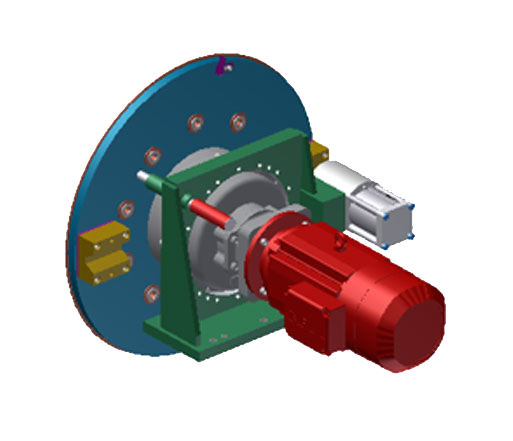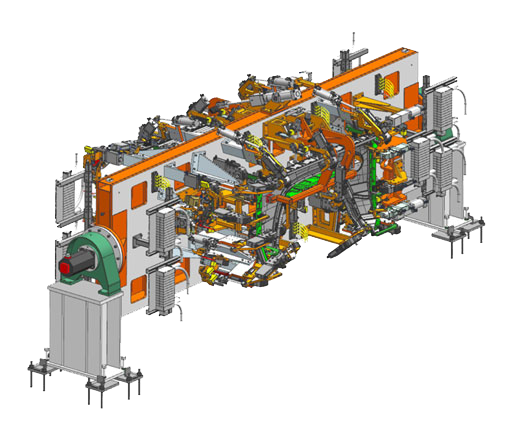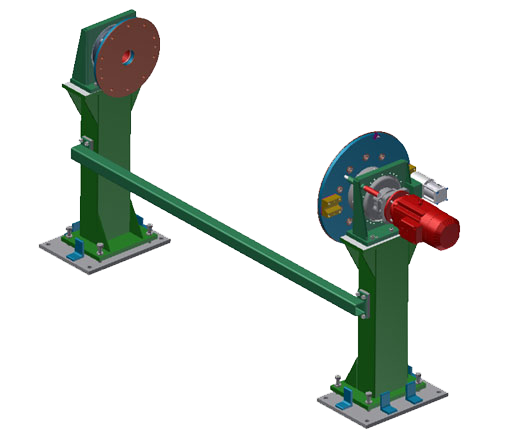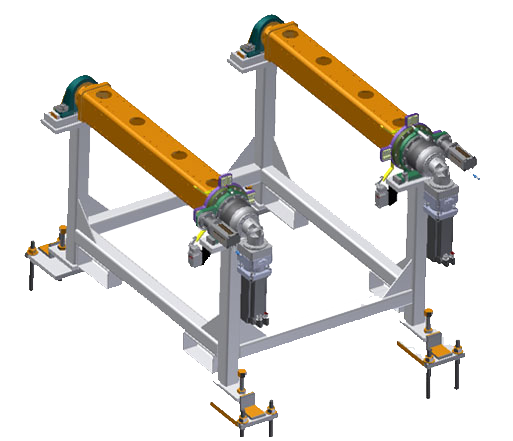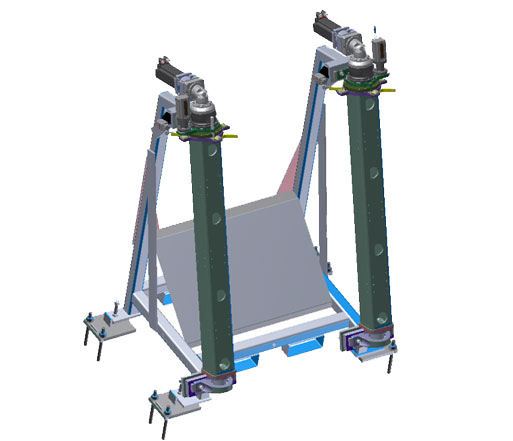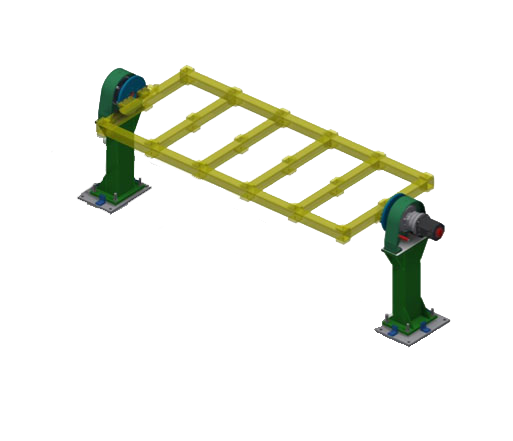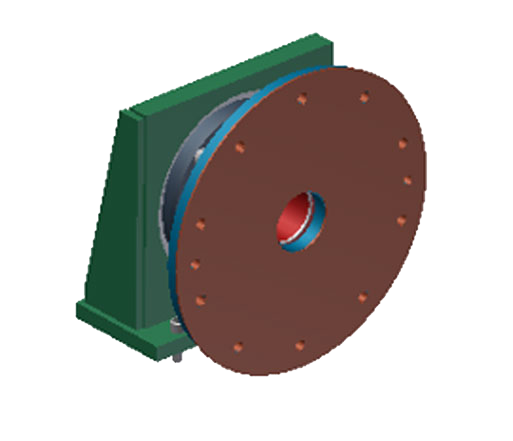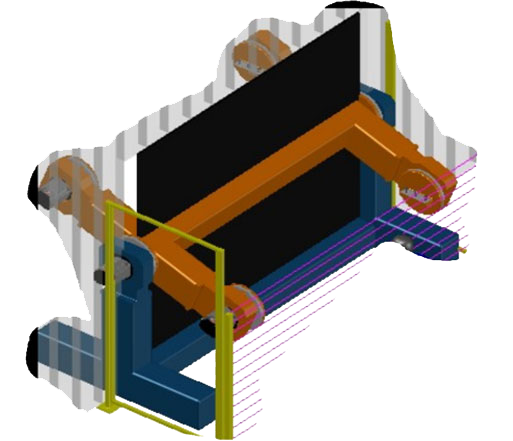 Utica Aerospace and Automation brings high-quality automation and engineering to the USA. Our heavy-duty adjustable Head and Tail Stock Trunnions promise agile assembly operations built to weld long parts using a single servo-motor in the Head Stock. The Tail Stock is engineered with a thru hole accessory for cable management.  We also can offer a free-floating (Gimbal) for long and heavy backbone assemblies, making it perfect for use as your counter-balance to streamline operations!
Head and Tail Stock Trunnions Optimize ergonomic part loads for welding and material handling applications
Head and Tail Stock Trunnion sets from Utica Aerospace and Automation are your ideal solution to move large masses using small units to minimize equipment footprint on your industrial floors. All of our sets can be ordered in standard or customized dimensions to ensure your workplace is equipped with optimal trunnion support solutions.
We offer High Precision Trunnions That Guarantee Zero Backlash
Optimizing custom integration that delivers height adjustment and varying speed rotation, our Head and Tail Stock Trunnions can deliver coordinated motion and part rotation for a smooth workflow.
Product Description
Head and Tail Stock trunnion with standard and customized weights and index time
Rotation time (Application specific).
Riser Heights – (Application specific)
Enhanced accuracy of +/- 0.02* (without pneumatic shot pin device).
Maximum CF offset of 100 mm.
Automated fixture systems allowing big and small parts to be rotated in place.
The right solution for weldment fixturing to save you time and improve worker ergonomics.
Over-sized bearings installed on tailstock for additional support.
Standard Head and Tails Stock Trunnions sizes include the following:
| | | | | |
| --- | --- | --- | --- | --- |
| Description | 160 Series | 320 Series | 450 Series | 900 Series |
| Weight | 1000 kg | 1790 Kg | 3000 Kg | 5000 Kg |
| Swing Dia. | 2000 mm | 2100 mm | 2250 mm | 2400 mm |
| CG Offset | 100 mm | 100 mm | 100 mm | 100 mm |
| Max Width | 3M | 3.5M | 4M | 4M |
Warranty
Utica Aerospace and Automation and Automation warrants all of its products to be defect-free in built, material, and workmanship for a period of one year from the date of shipment. Any products proven to be defective from inspection at our factory will be repaired or replaced within a one-year period without any additional charges.
Important Note:
The warranty will be void if any parts have been altered or repaired without written consent from Utica Aerospace and Automation. The same shall apply in case the product has been subjected to unseal electrical, mechanical, or physical stress.
Transportation charges for shipping during warranty claims shall be paid by the buyer.
Improve Your Worker Ergonomics Today – How to Order
Head and Tail Stock trunnion parts can be ordered by contacting the Service Department on phone, faxing your request to Utica Aerospace and Automation, or emailing your requirements to solutions@utica-automation.com.
When placing your order, be sure to complete the Request Form in this manual. Here is a list of information you will need to provide, to ensure you receive the correct parts:
Serial number from the nameplate.
Part number from the parts list.
Part description.
Quantity required.
Complete shipping information.
Looking for Customized Head and Tail Stock Trunnions? We Engineer them to Your Exact Specifications!